Ennis Bookshop Competition
CRAZY HAIR CHALLENGE!!
Hairy times at The Ennis Bookshop!!!!
The Ennis Bookshop CRAZY HAIR CHALLENGE in Association with Irish Author & illustrator, ALAN NOLAN!!
Create your own HAIR -DO!!
Hats off (or is that Hair off!!) to ALAN NOLAN for a terrific Poster & Work Sheet!! Thanks Alan!
Print off the Work Sheet and get drawing!! Work sheets also available in the shop!
Take a photo of your picture and post it below or e-mail (as an attachment) to: books@ennisbookshop.ie or drop it in to us at the shop.
Good luck and have fun!!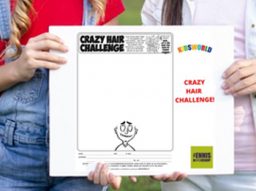 Back