It has been a busy year for the Green School's Committee! Here is a video showing our highlights and achievements as we explore the theme of Biodiversity here at the CBS.
Green Schools Committee 2022/23
Step 1 when embarking on a new theme is to set up a Green Schools Committee. This consists of a representative from each class in the senior end of our school (3rd-6th class). The boys and girls are very interested and passionate about helping the environment. Some even made PowerPoint presentations to their classes to convince them they were right for the job! We hold meetings every second Wednesday, and our representatives feed information back to their respective classes. Our main responsibilities are to raise awareness in our school community and to increase the biodiversity on our school grounds. The future is definitely in safe hands!
Green-Schools – Working together for a sustainable future (greenschoolsireland.org)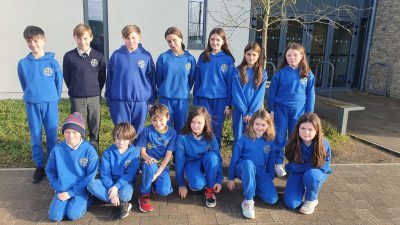 Biodiversity Week!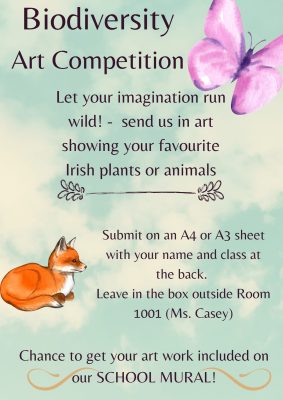 We really enjoyed celebrating Biodiversity Week in our school from May 22nd-26th!
Classes participated in nature trails, art activities, and quizzes, as well as webinars facilitated daily by Green-Schools Ireland.
Our committee also ran two in-school competitions.
Our art competition asked pupils to create artwork based on their favourite Irish plants and animals. Again, the standard of entries was so high! Well done to everyone who took part.
Increasing Biodiversity on our School Grounds
One of our main jobs while working on the theme of Biodiversity is to try to increase the biodiversity on our school grounds. With this in mind, we have added some new features, in the hopes of making the area more attractive and welcoming to wildlife.
We are delighted to now have the following in the C.B.S.:
Hedgehog Home

Squirrel House & Feeder

Bat Box

Butterfly & Bee Nectar Feeder

Butterfly & Insect Box

Ladybird House

Ladybird Tower

We have also created some designated 'rewilding' areas on our school grounds. By leaving these areas uncut, we are creating a habitat for bees and mini-beasts. We recommend doing the same at home in your gardens!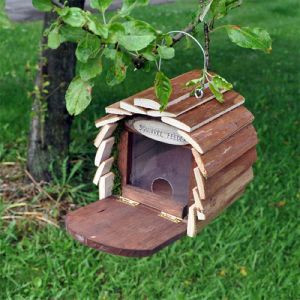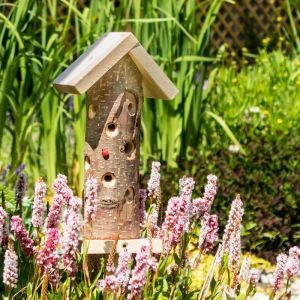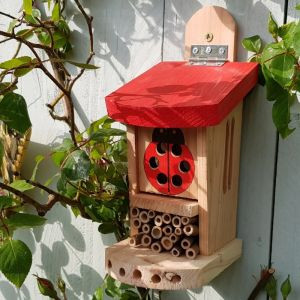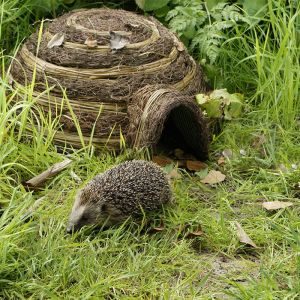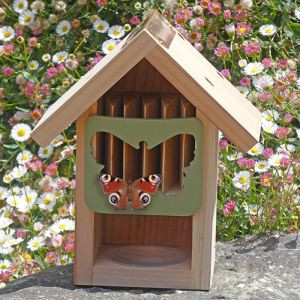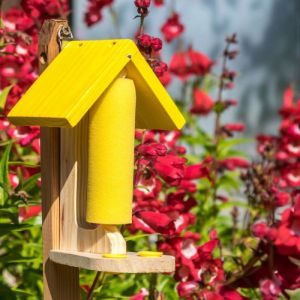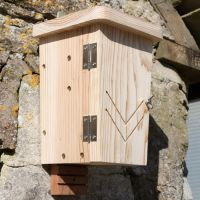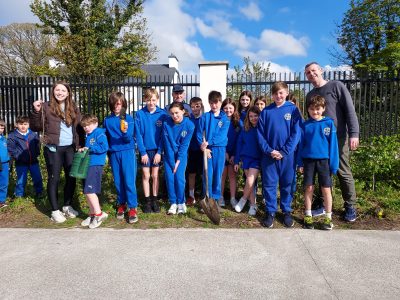 Tree Planting
Our Green Schools Committee thoroughly enjoying joining Pauric, our caretaker, in planting trees on our school grounds. These native Irish trees, including maple and birch, were provided to us by Clare County Council in conjunction with National Tree Week.
Firstly, we picked a good location at the front of our school with plenty of space and access to sunlight. We helped to dig holes to a suitable depth for bare root trees. We came across some compost and stones as we dug. We studied the bark and the buds to identify the trees. We look forward to watching our trees grow and flourish over the next number of years!
Irish Water Poster Competition
The theme for this year's Irish Water Poster Competition was "Local Water Actions for Global Change". 
The standard of entries from our school was so high. Just have a look for yourselves!
For tips on water conservation and to learn more about Irish Water, check out the following website: https://www.water.ie/conservation/water-education-in-school/.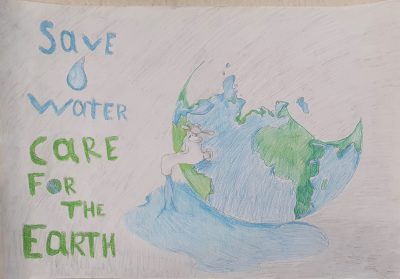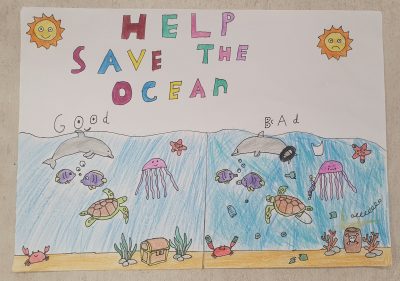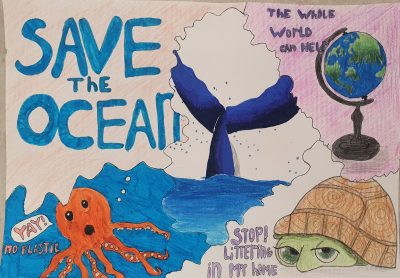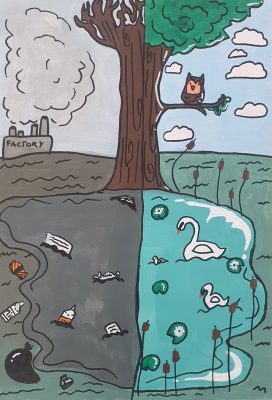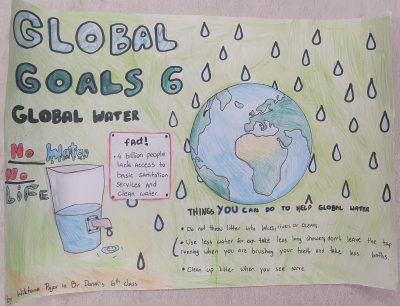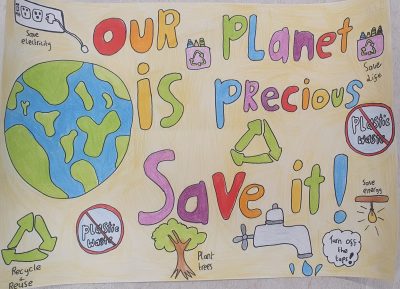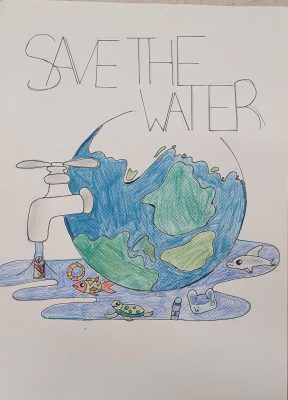 Battery Drive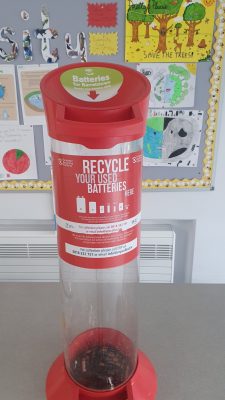 We are currently undertaking a battery recycling drive in our school.
Most types of batteries contain toxic heavy metals, including nickel, cadmium, and mercury. All of these metals can be recovered and reused. Recycling batteries is good for the environment as it keeps them out of landfill, where heavy metals may leak into the ground, causing soil and water pollution and endangering animal and plant life.
School Garden
A big thank you to Br. Donal for all his hard work in our school garden. Our garden boasts potatoes, onions, cucumber, and strawberries to name but a few! It has been brilliant to watch this process over the last number of months.
Also, thank you to Ms. Hynes for creating a beautiful flower bed by our school amphitheatre. The colours are a sight to behold, and no doubt will be very pleasing to the bees and butterflies too!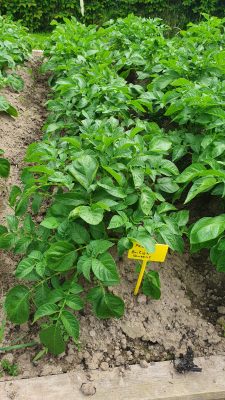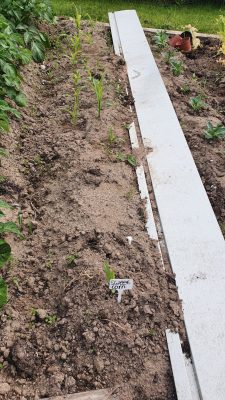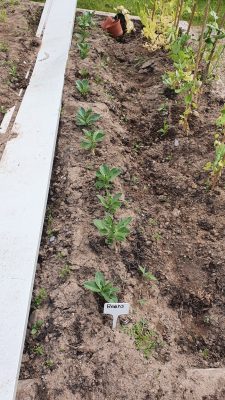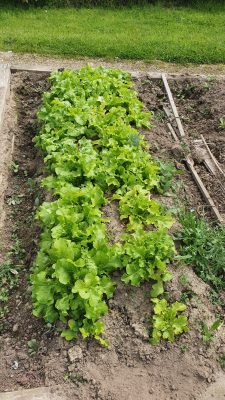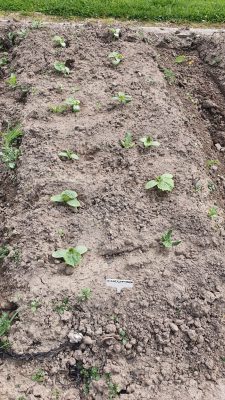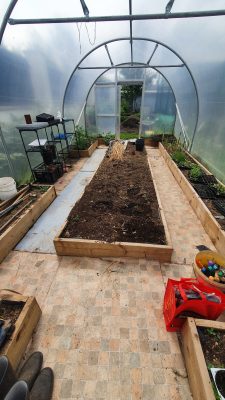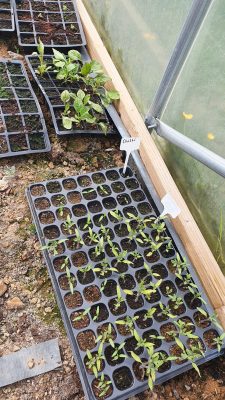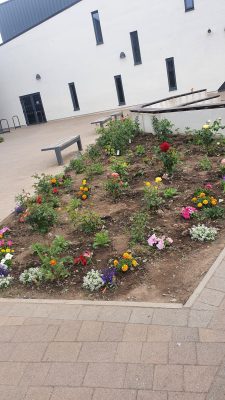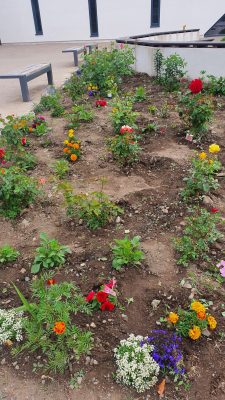 Sunflowers
It has been amazing to see the sunflowers we planted blossom. They were transplanted from our polytunnel to the front of our school building. We needed to tie them to sticks so that they would grow straight. We've been making sure to water them regularly, especially in this recent warm weather!