Green Schools Committee 2022/23
Step 1 when embarking on a new theme is to set up a Green Schools Committee. This consists of a representative from each class in the senior end of our school (3rd-6th class). The boys and girls are very interested and passionate about helping the environment. Some even made PowerPoint presentations to their classes to convince them they were right for the job! We hold meetings every second Wednesday, and our representatives feed information back to their respective classes. Our main responsibilities are to raise awareness in our school community and to increase the biodiversity on our school grounds. The future is definitely in safe hands!
Green-Schools – Working together for a sustainable future (greenschoolsireland.org)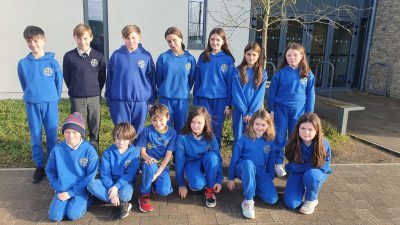 Irish Water Poster Competition
The theme for this year's Irish Water Poster Competition was "Local Water Actions for Global Change". 
The standard of entries from our school was so high. Just have a look for yourselves!
For tips on water conservation and to learn more about Irish Water, check out the following website: https://www.water.ie/conservation/water-education-in-school/.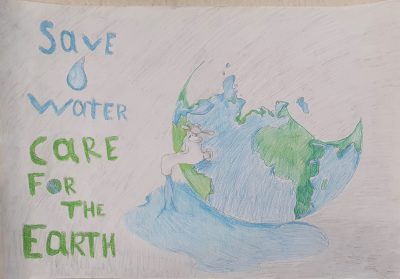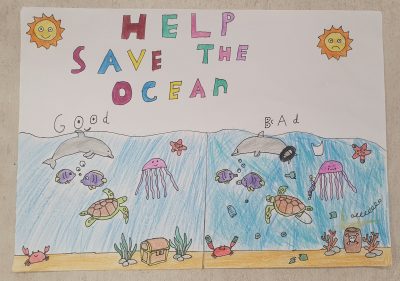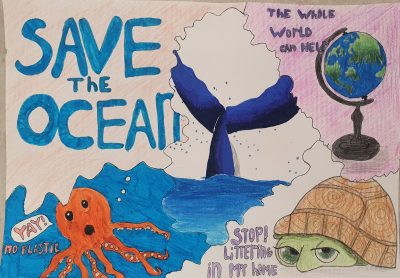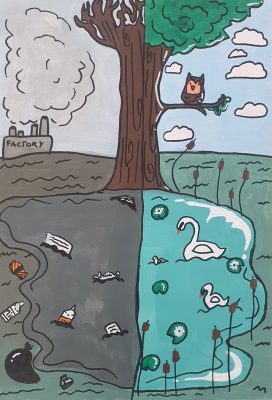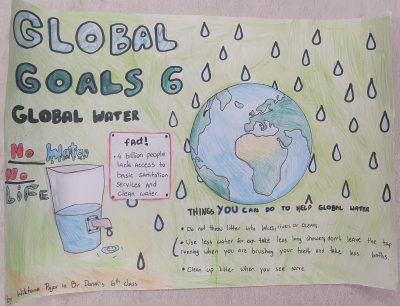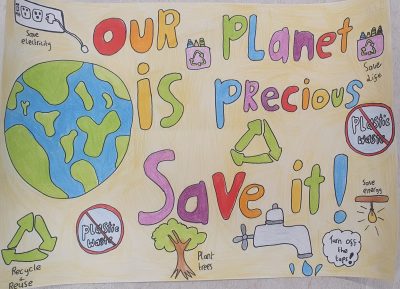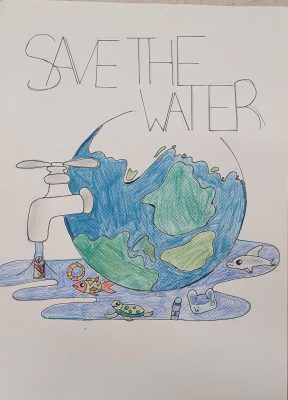 National Tree Week
Since its inception in 1985, National Tree Week has been responsible for planting over half a million trees in Ireland.
Coillte works hand in hand with the Tree Council of Ireland facilitating the supply and distribution of trees via county councils, to communities nationwide.
This year the Green Schools Committee of CBS Ennis will be encouraging all students to learn about become aware of all the different trees in our local environment. Follow the link below if you would like to see some of the resources and activities you could try at home with your children.
Tree Council of Ireland, Tree Register of Ireland, Tree Conservation